Hello our readers today's post is about cryptocurrency, the top 7 Profitable Coins to Trade in 2021
WHAT IS CRYPTOCURRENCY
Cryptocurrency is a type of virtual currency that utilizes cryptography to validate and secure transactions that are digitally recorded on a distributed ledger, such as a blockchain. Or in layman's terms, it is a type of currency which uses digital files as money. Usually, the files are created using the same methods as cryptography (the science of hiding information). This simply suggests that it is not controlled by an entity such as a person or government.
Unlike other currency such as the fiat (printed notes e.g Naira) that has value only because a government maintains its value or because parties engaging in exchange agree on its value, the cryptocurrency value operates on a structure where the price of a bitcoin is determined by supply and demand. When demand for bitcoins increases, the price increases, and when demand falls, the price falls. Hence it is regulated mainly by the interaction of it's users. The direct costs and opportunity costs of producing a coin are also factors which determine the value of a cryptocurrency. Bitcoin, for example, has a high cost of production. The resources and energy that have been put into the mining of bitcoin can be seen as a reason why the bitcoin has value.
Cryptocurrency was officially born in 2009 but it was in 2011 that it properly emerged. Now it has become one of the best ways of growing financial markets and investment around the globe. The idea of online trading of coins such as Bitcoin, Ethereum, Litecoin and many more has made over 5 million people around the world rich and given them exposure to the volatility of market from the comfort of their homes.
Below are some of the questions a person with interest may ask;
Which cryptocurrencies are the best to invest or trade in 2021?
What is the right time to trade?
When is the right time to buy?
Which is the most profitable coin in 2021?
And how can you identify or know the best coin to trade??
So, If you are interested in cryptocurrency and would like the know more on the questions above, 24hours TopNet is the best place for you.
First of all, you have to be aware of the fact that cryptocurrency has no intrinsic value and hence has a high volatitity (its prices move aggressively up or down daily), and therefore consists of risky predictions.
Bitcoin was the first crytocurrency and has since surpassed the predictions of the greater populace by reaching unimaginable and unsurmountable heights with no signs of slowing down from 1 bitcoin costing $0 in 2009 to 1 bitcoin costing $60,500! as of March 2021. By the margin of profit that the earlier bitcoin investors gained we need to explore the world of ALTCOINS (ALTernative coins that emerged after the success of bitcoin) which are up-and-coming coins that you can buy for cheap.
Investing in cryptocurrency requires a strong belief that others will eventually buy it from you for even more. With this thought lingering at the back of your mind let's take a look at the below carefully picked out coins from the well over 1000 coins that are currently in market as of March 2021.
The Best Top 7 Profitable Coins To Trade In 2021
Ethereum (ETH)
Bitcoin (BTC)
XRP (XRP)
Cardano (ADA)
Dogecoin (DOGE)
Litecoin (LTC)
Binance Coin (BNB)
XRP (XRP)
Ripple also known as XRP is a centralized cryptocurrency that's geared toward taking out the high costs of inter-bank transfers.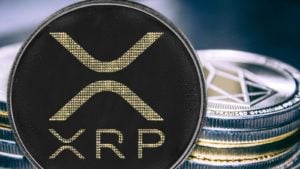 Approximate Market Cap: $13 billion
Year Launched : 2012
2020 Return: 16%
Score: ★★★★★
Cardano (ADA)
Cardano is the largest third-generation cryptocurrency, and it's packed with plenty more upside potential
Approximate Market Cap: $8 billionYear Established: 2017
Cost Per Transaction: $0.07
2020 Return: 441%
Score: ★★★★★
Dogecoin (DOGE)
An internet meme turned cryptocurrency, Dogecoin teaches the world about making money.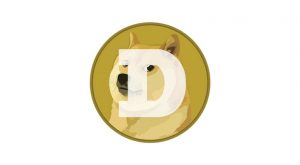 Source: Dogecoin.com
Approximate Market Cap: $1 billion
Year Established: 2013
Cost Per Transaction: $0.03
2020 Return: 118%
Score: ★★★★★
Ethereum (ETH)
Ethereum is a relative newcomer that has risen up the ranks thanks to its superior technology and its ability to create "smart contracts."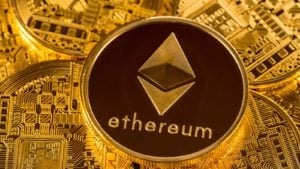 Source: Shutterstock
Approximate Market Cap: $100 billion
Year Established: 2015
Cost Per Transaction: $10
2020 Return: 470%
Score: ★★★★★
Bitcoin (BTC)
Bitcoin is the most widely adopted cryptocurrency. Although it's not the most technologically advanced, it continues to lead the pack.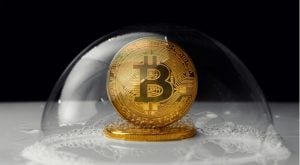 Source: Shutterstock
Approximate Market Cap: $600 billion
Year Established: 2009
Cost Per Transaction: $15
Score: ★★★★★